CSA members are now entitled to a 30% discount off all Canadian Scholars' Press book purchases when you order through cspi.org. To take advantage of your discount, email the title and ISBN of your requested book to orders@cspi.org and mention your CSA membership. CSPI will automatically invoice you at 30% off the cover price. Orders can also be placed by phone at 416-929-2774 ext. 10. To view the Canadian Scholars' Press catalog, visit www.cspi.org.
Become A Member / Adhérer à la SCS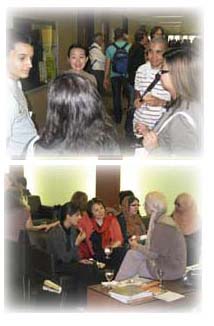 CSA Membership / Adhésion à la SCS
With a CSA membership you will not only become part of a growing, active community of Canadian sociologists, you will also gain a substantial number of benefits that will energize your research activities.
En adhérant à la SCS, non seulement avez-vous accès à une communauté vibrante et en pleine expansion, vous obtiendrez également une foule d'avantages qui seront énergiser vos activités de recherche.
Here are some of benefits that CSA members currently enjoy:
Voici quelques avantages que la SCS vous offre: