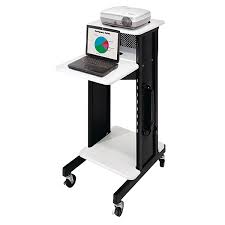 Regular sessions and panels will have access to a computer with Internet access, projector, screen, sound system, 1 wireless microphone system (included in rooms with a capacity over 70 people).  Additional microphones will be provided for panel discussions.
Meeting rooms at Ryerson University are outfitted with PC computers loaded with Windows and Microsoft Office software. If you plan to use this equipment for presentations, please ensure that your files are compatible with these programs. We strongly encourage you to use these computers as they are pre-set with connections to the room's internal AV system.
If you bring your own laptop, especially if it is a Mac, you should bring your own VGA adaptor, or coordinate with your Program Chair to order one from the university in advance. The VGA cables provided with the in-room equipment are approximately three feet in length.
You should bring any files you may need for your presentation on a USB key. We also recommend that you email your presentation to yourself as a backup.
Presenters are encouraged to bring a flash drive for their presentations to avoid computer compatibility issues.
Roundtable sessions will not have access to a computer or data projector.
Computer Labs
Several computer labs located in the Podium Building at Ryerson University will be available for Congress attendees to use from 7:30 to 17:00 each day. These labs operate Windows computers, and will offer printing capability ($) in both black/white and color at sizes up to 8.5″x11".  Cash payments only.
POD-Podium 346 (34 computers)
POD-Podium 348 (42 computers)